Five Benefits of Selling to an Investor
Do you have a house to sell?
If you need to sell your house, selling directly to a real estate investor may be your best option. If you have been wishing you could sell your house for cold hard cash, or can't afford the repairs to make your house showroom-ready, a real estate investor (like webuysaltlakecityhouses.com) is not only a possibility for you, but maybe easiest, least stressful option.
It's faster!
When you choose to sell to a real estate investor, offers come fast. Ridiculously fast, in some cases; offers have been known to be on your table within 24 hours.
Yes, you read that right.
One.
Day.
I swear.
Blogger's Honor.
Uno.
Dia.
Single.
Sunrise.
You'd never get that if you sold through a realtor or tried to do that whole For Sale By Owner thing.
When you contact a real estate investor, they appraise your house and get you an offer quickly. You don't wait days or weeks to see if they are interested.
To be clear, we are always interested in buying your Salt Lake City house.

You get cash, FAST!
When you sell to a real estate investor, they have cash on hand to pay out to homeowners needing to sell. There's no working with lenders or waiting on financing approval before your buyer can sign by the X. Your friendly neighborhood real estate investor offers you cash in-hand on the date of closing. There's no stress and struggle like a traditional house sale.
There's no costs or fees to sell!
See, here's the thing. People think that selling a house has all these fees and closing costs and extra expenses.
But that's not how we roll.
Real estate investors don't take commission. They are the buyer of your house. What commission?
There's no hidden charges. Except maybe a smile over the table.
There's no extra fees. You get cash. They get your house. What fees could there be?
Real estate investors appraise your house, and provides you with an offer, a fair-market, reasonable, cash offer.
There's no way I can sell my house as is!
Paint peeling?
Carpet needs a good scrub? Scratch that….
Floors need replacing?
Roof leaking?
Read my lips…. Oh, hang on…. Read these words….
It. Doesn't. matter.
A real estate investor is more than willing to buy your house, no matter the condition. They are looking to invest in real estate, and if your house is real estate, then they are interested!
You don't have to spend buckets on repairs before you sell.
I promise. It'll be okay.
I'm looking foreclosure in the face. There's no way I can sell…..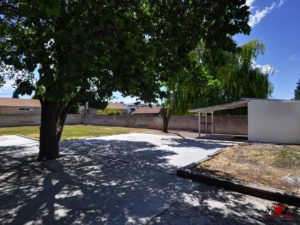 Yes, there is. Selling to a real estate investor is quick, and if foreclosure is breathing down your neck, a quick sell is what you need. You get cash in hand, right away, and it's a fair, reasonable offer for your house. It may not be your fault that you're in that situation, but you can get out of it fast and with hardly any stress.
It really does sound too good to be true.
But I promise, it is true. It is good. It is fast.
And It's cash!
You don't have to waste time and resources trying to repair your home before making an attempt to sell. You don't have to keep throwing money down a financial black hole. You can sell your house fast, for cash, when you choose to sell directly to a real estate investor.
And luckily enough, you are on the website of a great one right now, reading this blog!
Give us a call today to talk about selling your home, as is, for cash! WeBuySaltLakeCityHouses.com is here to help!