Sell Your Riverton Utah Home
Sell Your Riverton UT Home Today ! Buying Homes Throughout Riverton & The Rest of Utah.
There are many reasons for wanting to get out of your current Riverton house, and we know that often home sellers want to do it quickly, and as easily as possible. Let WeBuySaltLakeCityHouses.com help you. We pay Cash for houses Riverton Utah residents are selling. We are the smart, reliable, and affordable alternative to using realtors.
Sell My House Fast in Riverton, UT
We all want a bit of fast cash. More money helps almost any circumstance; whether you're moving to a new city or simply want to purchase a larger home to start a family, your old property is weighing you down. It's like an anchor you cannot get rid of. Working with a real estate agent in the area means working with the banks, which involves contracts, paperwork, deadlines, and further headache. Skip these steps and sell your home fast, for real money, straight to our experienced team. We purchase houses for quick cash in Riverton, UT. No other business in the area can offer the same level of expertise!
When looking to sell your house in Riverton, UT, chances are you want the most money possible. Paying real estate fees and commissions are not the way to go. Instead, give us a call 385-900-2274. We'll inspect your property and make you a real cash offer depending on a few factors, like condition and neighborhood. In the end, you'll have a fair offer with no strings attached. It's that simple!
Home Selling Process in Riverton, UT
When we make you a cash offer for your home in Riverton, UT, we take the task seriously. We won't lowball you for your property. Instead, we actively determine how much your house is worth by examining numerous factors. For instance, we consider:
Condition – The condition of your property makes a significant difference in the total value. If you recently underwent repairs or renovations, we'll consider your investment before making you an offer.
Market – Yes, even when selling your home directly to us, the market must be considered. We'll look at properties values in the neighborhood, statistics, and appearance.
Goals – We truly care about our clients. One leading factor in our decision is your long-term goals. You may wish to sell your property due to a recent divorce, job transfer, retirement–or maybe you merely inherited the property and didn't want the responsibility. There's no wrong reason!
Facts About Riverton, UT
Riverton, UT, is a vibrant city located in the southwestern part of Salt Lake County. Home to around 45,000 residents, Riverton is known for its picturesque surroundings, high-quality schools, and family-oriented atmosphere. Established in the mid-1800s, the city has grown steadily, offering a range of housing options, from historic homes to modern subdivisions. Riverton's residents enjoy a variety of recreational activities, including parks, trails, and sports facilities. The city's convenient location, just 20 miles south of Salt Lake City, provides easy access to job opportunities, shopping centers, and cultural attractions in the metropolitan area.
Buying Riverton UT Houses with Cash
When you are looking to sell your home, you're doing so because of a short- or long-term goal. The type of goal that requires cash in-hand to accomplish. If you were to sell your property on the current housing market, you could be waiting for months on end before you see a single dollar. And even then, once the sale is made, the realtor and bank will want their cut. Why not the direct route? At We Buy Salt Lake City Houses, we'll make you a cash offer on your Riverton, UT, house within 24 hours of an assessment!
It takes just one phone call! Once you give us the details of your property, we'll schedule a viewing. From there, you'll have a cash offer within 24 hours. Now, this is real money. It goes directly into your pocket. There are no hidden fees and no commissions. You'll have cash for your house in Riverton, UT!
See what our Riverton, Utah homeowners are saying about getting fast cash in their pockets!
Local Reviews for Riverton, UT
WeBuySaltLakeCityHouses.com
Rated
5.0
out of 5 stars based on
1
customer reviews
---
Very good experience. Paul was professional explained all processes well and was helpful thru the entire process
Jonas

-

Riverton

,

UT



Review of WeBuySaltLakeCityHouses.com
I would recommend him and the business to anyone interested
---

Paul B.
WE BUY HOUSES FAST Looking at a house in Riverton where a home owner is exploring different options to sell their home.
Near
S Homestead Ln,

Riverton

,

UT

84065

Paul B.
SELL MY HOUSE FAST. Looking at a house in Riverton that has been a rental for the last 10 years. The seller is looking to sell that house "as is". If the numbers make sense for him he would like to sell it otherwise he is willing to do the work himself and then sell. We will give him a cash offer in the next 24 hours.
Near
S 1830 W,

Riverton

,

UT

84065

Paul B.
Just signed a purchase agreement with a seller of a house we looked at about 2 weeks ago. We were able to guarantee them the amount they wanted and close on their timeframe.
Near
Doves Landing Dr,

Riverton

,

UT

84065

Oscar U.
I'm cleaning the laminate floors at a house in Riverton, UT that we have on the market.
Near
S Redwood Rd,

Riverton

,

UT

84065

Oscar U.
I came to check on a house we have on the market on Redwood Road in Riverton, UT.
Near
UT-68,

Riverton

,

UT

84065

Oscar U.
I'm picking up topsoil to deliver to house we have under contract in Redwood Rd.
Near
1700 W,

Riverton

,

UT

84095

Gordon P.
Happy New Year. We have gotten past our 1st year of an in house maintenance function and are grateful for our successes, determined to learn from our miscues, and intent to grow and flourish. We went from no maint function to one with 35 years of documented success in functional maintenance, from no tool crib or bench stock to having every tool we could ever need, an impressive inventory routine parts on hand, and the coolest service van ever. Time to buckle in, buckle down, and move forward.
Near
13400 S,

Riverton

,

UT

84065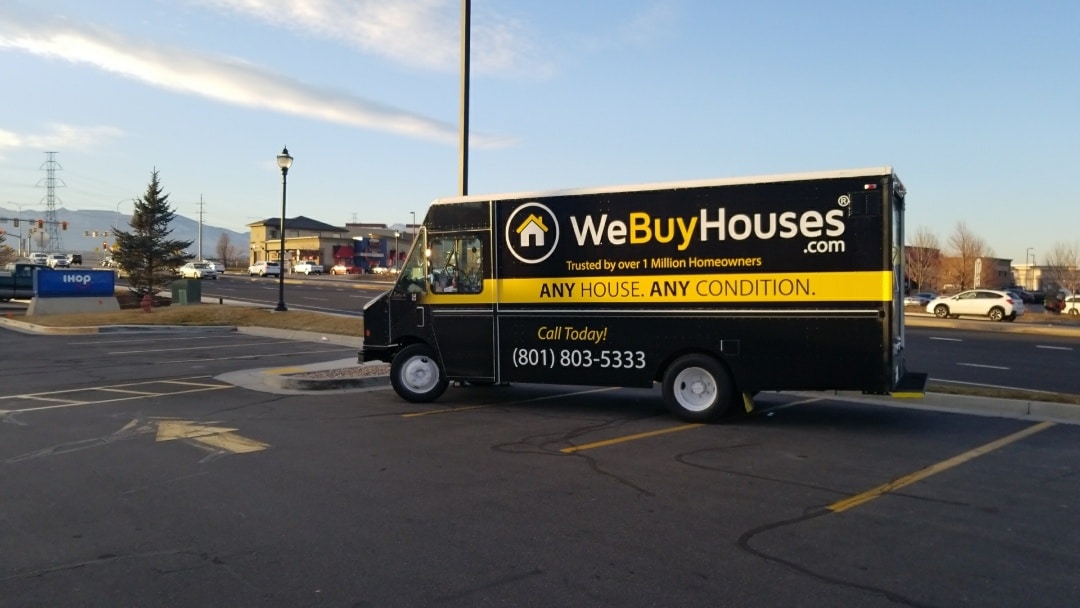 Oscar U.
I'm in Riverton, UT checking on a house we have listed on the market. Shoveling some snow and throwing down some ice melt
Near
S Redwood Rd,

Riverton

,

UT

84065

Oscar U.
I'm in Riverton, UT checking on a house we have listed on the market. Shoveling some snow and throwing down some ice melt
Near
S Redwood Rd,

Riverton

,

UT

84065

Oscar U.
Doing final walk through on a property in Riverton, Ut. Pictures will be taken in a couple of hours
Near
W 12050 S,

Riverton

,

UT

84065

Paul B.
Checking in on the progress of our Riverton property we purchased a few months ago.
Near
S Redwood Rd,

Riverton

,

UT

84065

Paul B.
Seller of this Riverton rambler had a desire to sell is home fast for cash but was skeptical he could sell it for a fair price. After evaluating the property we were able to give the seller a cash offer and close in less than 10 days.
Near
S Redwood Rd,

Riverton

,

UT

84065

Paul B.
Doing some due diligence on this Riverton house we are purchasing for cash on Friday.
Near
S Redwood Rd,

Riverton

,

UT

84065

Paul B.
Less than 24 hours after seeing the properry we signed a purchase contract to buy this Riverton home for cash. The seller is happy to not have to deal with the hassle of repairs. A win win situation for everyone!!
Near
S Redwood Rd,

Riverton

,

UT

84065

Paul B.
Looking at a fixer upper here in Riverton. The house has a lot of potential. Great size lot, garages and floor plan. Need to run some numbers and give the seller our final cash offer.
Near
UT-68,

Riverton

,

UT

84065