Home Buyers West Jordan, Request a Cash Offer Today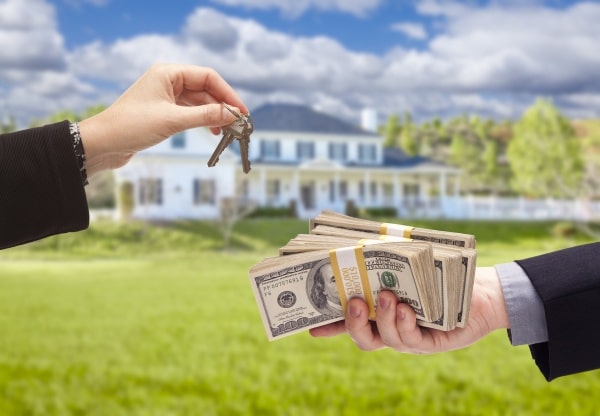 Welcome to We Buy Salt Lake City Houses! We are your trusted cash home buyers in West Jordan, UT, providing fast and hassle-free solutions for selling your home. If you need to sell your house quickly and want a fair cash offer, look no further. Requesting an offer is simple – just fill out our contact form, and we'll get back to you within 24 hours, sometimes even sooner. We understand the challenges of selling a home and are here to help you find the best solution to your situation without any pressure to sell.
Cash Home Buyers in West Jordan
At We Buy Salt Lake City Houses, we specialize in buying houses for cash in West Jordan. We understand that sometimes you need to sell your property swiftly, and we're here to make the process smooth and stress-free. Whether your house is in great condition or needs some TLC, we're interested in buying it. Our team will conduct a thorough walkthrough, and within days, you'll receive a detailed cash offer. Our mission is to help homeowners like you with compassion, integrity, and transparency.
Home Buyers Who Buy Houses in Any Condition
Worried that your home's condition might hinder the sale? Don't be! At We Buy Salt Lake City Houses, we purchase houses in any condition in West Jordan. From well-maintained properties to those requiring significant repairs, we're ready to make you a fair cash offer. Don't stress about costly renovations or time-consuming inspections – we buy as-is, saving you time and money. Let us help you move forward by providing a straightforward and fair home buying experience.
4 Easy Steps to Get Cash for Your Home in West Jordan
Selling your home in West Jordan is a breeze with We Buy Salt Lake City Houses. Here are the four simple steps:
Contact Us: Fill out the form, and we'll get back to you within 24 hours.
Schedule a Walkthrough: We'll assess your home's condition and gather necessary details.
Receive a Cash Offer: You'll get a detailed cash offer, no strings attached.
Sell When You're Ready: Accept the offer, and we'll close on your timeline – no rush!
Housing Trend in West Jordan, UT
The housing market in West Jordan, UT, has experienced notable changes in recent times, making it an increasingly competitive landscape for homebuyers and sellers alike. According to the latest data, the median sale price of a home in West Jordan was $490,000 last month, representing a significant decline of 10.9% compared to the previous year. This decrease in median sale price may present an attractive opportunity for potential homebuyers looking to enter the market or invest in the area.
However, it's important to note that while the median sale price has decreased, the median sale price per square foot has risen by 6.0% compared to the previous year, reaching $247. This indicates that, despite the overall decrease in median sale price, individual properties are still commanding higher prices per square foot, potentially reflecting a demand for well-maintained and updated homes.
The real estate market in West Jordan has also shown changes in the average time it takes for a property to sell. Homes in the area now spend an average of 24 days on the market before being sold, compared to a swift average of just 9 days in the previous year. This increase in the average days on the market may signal a shift in buyer behavior or preferences, and sellers may need to adjust their strategies accordingly to attract potential buyers in the current market conditions.
About West Jordan
West Jordan, located in the picturesque state of Utah, offers a perfect blend of urban amenities and scenic landscapes. With a vibrant community and easy access to outdoor adventures, it's a fantastic place to call home. Whether you're relocating, downsizing, or facing financial challenges, our team at We Buy Salt Lake City Houses is here to assist you in selling your home with compassion and respect.
Ready to sell your West Jordan home quickly and hassle-free? Request a cash offer from We Buy Salt Lake City Houses today. Our team is committed to providing you with transparent and fair solutions to your real estate needs. Don't worry about the condition of your house – we buy properties in any state. Take the first step towards a stress-free home sale by filling out our contact form now.