Sell Your House Fast in Magna, UT, Request a Cash Offer Today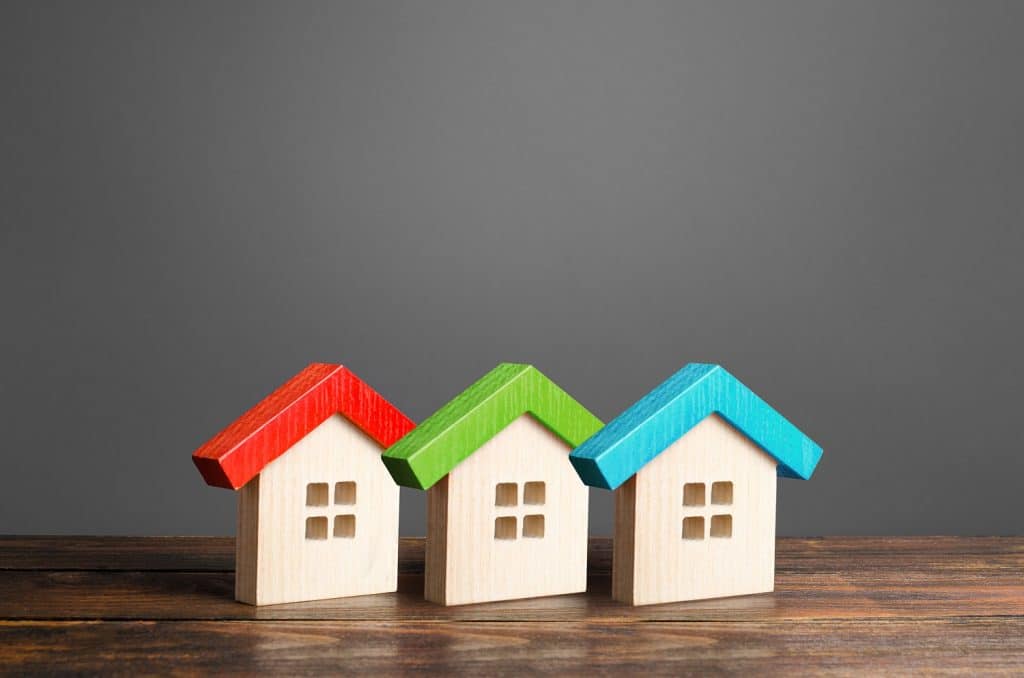 Welcome to We Buy Salt Lake City Houses! If you're looking to sell your house quickly in Magna, UT, you've come to the right place. We are a family-owned company with a passion for helping people out of difficult situations. Whether you need to avoid foreclosure or simply want a fast cash offer, we are here to provide you with options. Our process is easy and hassle-free, and we'll never pressure you to sell. We buy houses for cash, no matter the condition, and operate with honesty, integrity, and transparency. Request a cash offer today and take the first step towards selling your house on your terms.
Sell Your House for Cash
We Buy Salt Lake City Houses buys houses for cash and quickly in Magna, UT. We understand that sometimes you need to sell your house urgently, and we are here to make that happen. Whether you're facing foreclosure, going through a divorce, or dealing with an inherited property, we can provide a fair cash offer for your home. Our process is straightforward and can be completed in as little as two weeks, but we are flexible to accommodate your needs. You don't have to worry about repairs or cleaning; we buy houses in any condition. Sell your house for cash today and get the financial relief you need.
Sell Your House That is Damaged or Needs a Major Repair
We Buy Salt Lake City Houses specializes in buying houses in any condition in Magna, UT. If your house needs major repairs or has been damaged, don't worry – we will still make you a fair cash offer. We understand that dealing with a damaged property can be overwhelming, and that's why we are here to help. Selling your house as-is means you won't have to spend time and money on costly repairs. Let us take care of the work while you get cash for your home. Don't hesitate to reach out; we are ready to make the selling process smooth and stress-free for you.
4 Easy Steps to Get Cash for Your Home in Magna, UT
At We Buy Salt Lake City Houses, we've simplified the process of selling your Magna home into four easy steps:
Step 1: Contact Us About the House You Need to Sell
Fill out our contact form with some necessary information about your property, and we'll get back to you within 24 hours.
Step 2: Schedule a Walkthrough
We'll schedule a convenient time to do a walkthrough of your house, where we'll assess its condition and gather essential details.
Step 3: Receive a Cash Offer for Your Home
After the walkthrough, we'll provide you with a detailed cash offer. There's no pressure to accept; you can take your time to decide.
Step 4: Sell Immediately or Whenever You're Ready
If you accept our offer, we can close on the house in a matter of days, or we can work at a pace that suits your needs.
Housing Trend in Magna, UT
The housing market in Magna, UT, remains competitive, with some fluctuations in prices and market activity. According to recent data, the median sale price of a home in Magna was $455K last month, representing a slight decline of 0.76% compared to the previous year. Additionally, the median sale price per square foot in the area is currently $208, showing a decrease of 2.3% since last year.
As of June 2023, Magna's real estate market saw a continuation of the trend, with home prices experiencing a 0.76% decrease compared to the same month last year. Homes in Magna typically spent 23 days on the market before getting sold, which is one day longer than the average of 22 days observed in the previous year. Furthermore, the number of homes sold in June 2023 was 50, indicating a decline from the 69 homes sold during the same period last year.
Despite the minor price adjustments and a slight slowdown in sales volume, the Magna housing market remains relatively stable. The median sale price of $455K suggests that homeowners can still obtain favorable returns on their investments, while the average time on the market indicates a reasonably brisk pace of sales. Potential buyers should be aware of the competitive landscape, as the demand for homes in Magna continues to be robust.
About The Magna, UT
Magna, UT, is a vibrant city with a rich history and a strong sense of community. Located in Salt Lake County, Magna offers a mix of suburban charm and urban amenities. Residents enjoy access to various recreational activities, parks, and excellent schools. The city's convenient location provides easy access to downtown Salt Lake City and surrounding areas. Whether you're looking to upgrade, downsize, or relocate, selling your house in Magna can be a rewarding decision. At We Buy Salt Lake City Houses, we are committed to helping homeowners in Magna find the best solutions for their real estate needs.
Are you ready to sell your house fast for cash in Magna, UT? Request a cash offer today and experience a stress-free selling process. Contact us at (208) 295-9919 or fill out our contact form to get started.